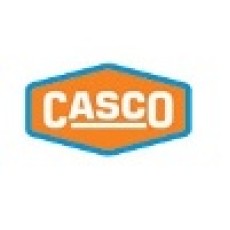 CASCO
CASCO Valves offers you various ranges of industrial Ball Valve, Flush Bottom Ball Valve, Globe Valve, Non Return Valve, Sight Flow Indicator, Y-strainer, Steam Trap and Gate Valve for all your process handling needs. CASCO Valves is an ISO 9001-2008 Certified Company manufacturer of Industrial Investment Castings Valves with a production capacity of 50,000 Nos. per annum of industrial Valves ranging from 15mm (1/2") to 300mm (12").
CASCO Products are widely used in Chemical & Process industries, Petrochemicals & Refineries, Thermal & Nuclear Plants, Oil and Gas Plant, Pharmaceuticals, Fertilizer, Water Treatment Plant, Food and Beverage, Paper Mill, Cement Plant, Paint Plant, Mining Industries, Pesticides & Solvent Plant, Dairy etc.
The company was founded in the year of 2003, we are having vast Experience in the field of Valve & Castings Manufacturing Since 1995. We strictly maintained Quality Control Norms at Every Stage of Production and Testing Facility by latest technology ensures constant quality. Continuous development of new product & Developed Products Improvement is our Motto. CASCO offers design and technical assistance in developing varieties of Valves, NRV, Sight Flow Indicator products. CASCO is always ready to assist customer in developing various products that can be mutual benefit and ensure.
The Company's has support from Group Companies:
M/s. CASTECH ENGINEERING COMPANY : An ISO 9001:2008 Certified Company manufacturer & supplier of machined / un machined investment castings, Dies / tools for castings, Steel assembly, Valves & valves Parts, NRV, Strainer, Side Flow Indicator, etc. in Stainless Steel (CF8, CF8M, CF3, CF3M, CA-15, CA-40, CN7M, SS 304, SS 316, SS 410, SS 420, 17.4Ph, CB7Cu1), Carbon Steel (WCB, EN-8, EN-9, EN-36, SAE 8620, EN-19) and alloy steel metal as per Customer requirement. (Visit us at www.castech.co.in)
---
Showing 1 to 8 of 8 (1 Pages)