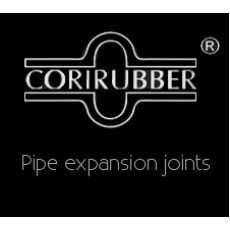 CORI
CORI is a part of IGP group of companies based in Chennai (Madras), India. It is known for Rubber Expansion joints, Rubber Moulded Components and Rubber Lining service for anti-corrosive and abrasion resistance applications.
CORI has over 38 years experience in the field of rubber and our facility is accredited with ISO: 9001:2015 accredited with DNV GL.
We specialize in rubber to metal bonding & various types of precision molded components, utilising injection, transfer & compression molding techniques
We have many quality awards to our credit and we export our products worldwide and well known as a quality supplier
"Best Vendor" for the year 2017 from BHEL, Bhopal.
"Best Quality performance Award" for the year 2017 from Kirloskar Oil Engines Ltd.
Our brandnames include CORIRUBBER ® QUICKFLEX®
OUR PRODUCTS
RODUCTS
RUBBER EXPANSION JOINTS / BELLOWS
ANTI VIBRATION MOUNTS /PADS
BUILT-UP RUBBER HOSES & CUFFS
RUBBER LINING OF TANKS, VESSELS, PIPES AND FITTINGS ETC
RUBBER SHEETS
RUBBER SCREENS
RUBBER GASKETS
ELASTOMERIC BEARING PADS
SPRING MOUNTS
RUBBER MOULDED COMPONENTS , EXTRUSIONS
PIPE REPAIR CLAMPS
Leading manufacturer of rubber expansion joints in India.
Our bellows are moulded, hand crafted
Moulded bellows 40NB to 750NB
Larger sizes upto 3600NB are hand crafted.
PERFORMANCEAND CONSTRUCTION FEATURES
Test pressure upto 24 bar (upto 300NB)
Cyclic movement test for 5000 cycles under design pressure conducted on sizes 1600NB, 2100NB and 2200NB bellows.
Manufactured sizes upto 3600mm (144 inches)*.
Safety factor built in upto4:1.
Low spring rates.
Greater movement per arch.
Manufactured in single or multiple arches.
Choice of eight liner elastomers
Choice of cover to match liner materials or different materials for better resistance to external conditions.
Filled or unfilled arches.
Galvanised carbon steel or stainless steel split backup rings.
Can be built with permanent offset to compensate for existing or designed piping misalignment
---

Price Range INR 1.00 to 99999.00

---
---
Showing 1 to 16 of 16 (1 Pages)