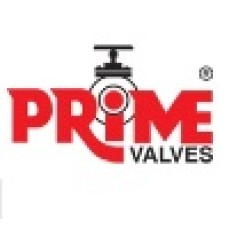 PRIME VALVES
Having the twin objectives of providing the best quality products as well as ensuring a totally satisfied client base, Prime Industrial Valves Mfg. Co.a leading ISO 9001 certified best Quality Industrial Valves manufacturers & suppliers established in 1977 which is approved & certified by DGS&D, NSIC, I B R / IS/ API / BS / DIN Std. valves from "PRIME"Valves having state of art mfg. facility at Ahmedabad (GUJARAT), INDIA.
We have state of art manufacturing, design, CAD Drawing, Quality, and Purchase Division to cater various customers most Oil & gas, Water, HVAC, Steam, Process, power and agriculture applications. We can offer Ex-Stock Delivery & Faster Delivery up to 36″ NB (IBR/NON IBR)wherever required to complete your time bound projects OR special plant shut down requirements.
Our professionalism has been set to a benchmark for our ultimate products thru stringent and simple approach in focus on, "QUALITY, COST, and DELIVERY" each time and in every process of manufacturing & contracts for our valued CUSTOMERS.
Key strengths:
Our products follows to national/International standards to meet versatile requirements.
Our Valves Manufactured in exotic metallurgy.
Our Sustained deployment of new technologies.
Our Empowered workforce & Our Professional engineering skills.
We are well accepted & appreciated in leading Govt. PSU / Leading PVT. Organizations / Third Party Inspection by TATA Projects, LLOYDS, DNV, BVQI ,Aker Solutions, KORUS, MECON, MITCON, NTPC, SAIL, FICHTNER, BHVPL,IRE,NLC,HZL,MDL ,ONGC, etc. Apart from our Domestic market, we do supply our product to Gulf Countries/ Middle East/Asia Pacific regions & supplied in Countries like Uganda , Tanzania, Columbia, Saudi Arabia, Malaysia, Guatemala, Nairobi (Kenya), Mozambique, Kuwait, Oman, Albama (USA) etc. directly as well as through OEM.
The company has had a story of success and recognition to share and still aims to get better with the passing times. The will to improve as well as be the best in its field has been the driving force for the company.
We have received ISO 9001-2008 certification from the international Certification body for manufacturing steel castings and Nickel based alloy castings. Our Foundry is also approved by IBR (Indian Boiler Regulation) for the Supply of Valve Casting under IBR Inspection. We have qualified and experienced team to look after production process and quality control. We have up to date mechanical and chemical laboratories including spectrometer. We are also giving magnetic particle and dyes penetrate testing facilities, ultrasonic and radiography testing facilities for Government Approved Labs available in Ahmedabad.

---