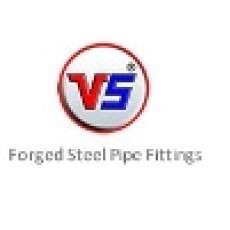 Vijay Cycle & Steel Industries today is paramount in the Forged Steel Pipe Fittings manufacturing scenario in India, this company was conceptualized by Late Sh.Harbans Lal Sharma an Ex. Indian Air Force Officer way back in 1950.

He was a visionary of remarkable clarity with a heart of Gold. The present management owes its success to the seeds sown by him, one of which is ; HR International' 'the Hand Tools Company', this segment was experiencing an unprecedented boom with unmistakable pointers to an exponential growth fuelled by rising global demand.

Fulfilling the dreams & vision of their legendary founder are his three heirs Sh. Sudarshan Sharma, Sh. Suresh Sharma & Sh. Naresh Sharma, who together with a team of highly professional people loaded with sound technical knowledge and abundant experience in various relevant fields are running business at a scorching pace and giving products with unmatched quality and maintaining an everlasting relationship with their esteemed customers.

Our inspiration to be No.1 comes through our actions towards product excellence leaving our competition far behind which cannot be achieved without the wholehearted and solid support of our worthy customers who placed us on the top pedestal. We will always live upto their expectations and strive to attain perfection and continue growing from strength to strength, year after year.
Vijay Cycle and Steel Industries is a renowned name in the field of Forged Steel Pipe Fittings in the Indian Sub-Continent and has been manufacturing Top of the Line Products for over five decades. We are committed to Quality and Customer' Satisfaction ever since our Inception in 1950.

We have a large dealer network spread across the length and breath of India whose valued & continued support has helped us achieve new heights of success which inspires us to do better year after year. We are supplying our products to Refineries, Petrochemical Industry, Railways, Indian Maritime Shipping, Large / Medium / Small Scale Industrial and Commercial Units in India.

Dear customer, you are our real strength and we are thankful to you for bringing our company to the forefront of Indian Industry. We assure you of our commitment to implement and maintain high quality standards dedicated to your total satisfaction. We look forward with great interest in building new business relationships and to expand our horizons for a better tomorrow.

You are all cordially invited to please come and join us in our endeavor to lift Indian Industry to the highest pedestal, edge out global competition and provide a better platform to our future generations to be world leaders in entrepreneurship & business.

I once again thank you for your whole hearted support and faith bestowed upon us.

Thank You

Sudarshan Sharma
Managing Director
---